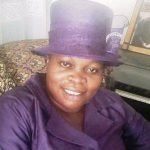 She is a seasoned music lecturer in the GST unit. She obtained her first degree from the University of Nigeria, Nsukka where she graduated with B.ed (Music). She later got a second degree in music from The University of Lagos. She is a professional clarinetist, saxophone player, Pianist and a soloist. She teaches Music appreciation which encompasses both theory and practical training of music. She also facilitates in the Entrepreneurial sessions of Crawford University.
Her publications include:
Oguntuase R. O (2012) "Music Appreciation": in Ayanlaja, S. u0026amp; Oludimu,O, ed, General Studies : A Book Of Readings. Pp35-37. Igbesa: Crawford University Press.
Email: oguntuaseruth@crawforduniversity.edu.ng
Phone: +2348030694463